Listed buildings – VAT Helpsheet
Listed buildings – when is there no VAT on work to listed buildings?

IMPORTANT – the zero rate for approved alterations to protected buildings was withdrawn on 1 October 2012.  This helpsheet applies to qualifying work carried out before that date and to work that is covered by the transitional rules (see below).
Any work that is carried out after 30 September 2012 will be standard rated, or possibly reduced-rated unless it is covered by the transitional rules.  There are anti-forestalling measures that mean that VAT has to be charged on work carried out on or after 1 October 2012 even if it has been invoiced or paid for before that date.  To qualify for the zero rating materials have to be incorporated into the building before 1 October 2012, merely supplying the materials to the site will not be enough.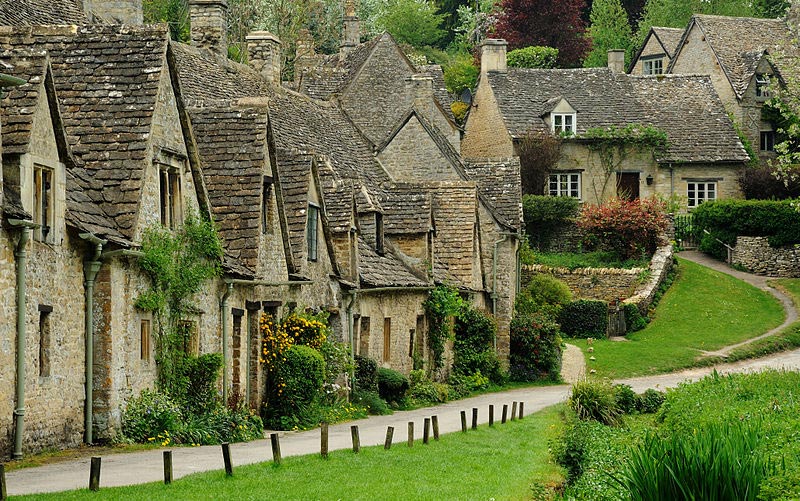 Transitional rules
The zero rate will continue to apply to "approved alterations" to a protected building in respect of which listed building consent was applied for before 21 March 2012, or in respect of which a contract was signed with a builder before 21 March 2012, as long as the work is completed by 30 September 2015.
This means that if you are having major work done to a listed building you may not have to pay VAT on the work.
Note that the zero rate has never applied to works of repair or maintenance.
However, this is a complicated area and you should go through all the steps below to ascertain whether you are entitled to the zero rate.
Listed places of worship
A grant scheme is being introduced to compensate listed places of worship for the additional cost of the VAT they will now have to bear.  For more details see www.lpwscheme.org.uk
This help sheet is intended to give an outline of the issues to be considered when dealing with listed buildings.  It cannot be relied on to decide the VAT status in particular circumstances.  If you have any doubts you should seek advice.
Obtaining the correct planning consent
If you are planning work to a listed building you must ensure that you obtain consent from your local planning authority for the work.  Your architect or surveyor should be able to help with the planning application.  The listed buildings officer will require detailed plans of the property before and after the proposed work as well as details of the work you propose to carry out.
Zero-rating applies to an alteration to some types of listed buildings but only if the alteration requires listed building consent and the correct consent has been obtained.  Some churches and other ecclesiastical buildings are excluded from this planning process but there are similar conditions for obtaining the zero rating.  You should seek further advice if you have a query regarding a church or similar building.
If you carry out work without obtaining the correct consent you have committed an offence.  From a VAT point of view, the work is standard-rated and even if the planning authority issues a retrospective listed building consent the work cannot become zero-rated.
What work is subject to the zero rate?
Assuming relevant planning permission and listed building consents have been obtained, you must look at all the following areas to work out whether the work will be zero-rated.
1. The type of building
The building being worked on must be or become a "dwelling" or must be or will be used for "relevant residential" or "relevant charitable" purposes.  All these terms have special meanings for VAT purposes.
For example, a "dwelling" for VAT purposes must have the following features:
A "dwelling" must have all the expected facilities of a self-contained house or flat, for example, kitchen facilities, toilet, a living area.  Therefore some bedsit type accommodation does not qualify.
There must not be any internal access to any other dwelling.
It must have the necessary planning consents and have been constructed according to those consents.
There must be no restriction imposed by planning consents or covenants on the separate use or disposal of the house.
The last condition can cause a problem; for instance, where a freestanding, listed barn is converted into a house.  Quite often the planning permission includes a condition that the converted barn cannot be used separately from, or sold separately from, the farmhouse it "belongs" to.  Therefore it is not a "dwelling" for VAT purposes and does not qualify for zero rating.  However, if the barn is attached to the main house, which is itself listed, and becomes a part of that house, zero-rating may be allowed.
If you think that the building is (or is to be) used for a "relevant residential" or "relevant charitable" purpose you should check that the use falls into the definitions of these terms.  Further information on the meaning of these terms is in VAT Notice 708 Buildings and Construction.
If in doubt you should seek advice.
–        Outbuildings and other structures
Generally, work to structures that are not attached to the listed building do not qualify for the zero rating.  They may be listed in their own right but then they would also have to meet the conditions as "dwellings" or be used for "relevant residential" or "relevant charitable" purposes to qualify for zero rating.
–        Buildings used for other business purposes
If you own a listed building that you use in your business, for example, as a shop or as offices, you will be charged VAT on any alteration work as normal, however, depending on the VAT status of your business, you may be able to reclaim the VAT on the cost.
2. Is the work alteration or repairs and maintenance?
This can be a difficult area and you may have to consult with your architect or surveyor on what works are alterations.  If you are carrying out both repairs and alterations your builder will need to apportion the costs between the different types of work and so will need to know how much of the works consist of alterations.
For VAT purposes an "alteration" is a meaningful change to the fabric of a building; the fabric includes walls, roof, internal surfaces, floors, stairs, windows, doors, plumbing and wiring.  Works of repair and maintenance are always standard-rated.
Examples of alterations and repairs are given in VAT Notice 708 Buildings and Construction.
How is the relief given?
The zero rate is applied to the construction services supplied by builders, plumbers, electricians etc.  It does not apply to the purchase of materials unless they are supplied as part of the services of the builder or other tradesmen.  Therefore you will have to pay VAT on materials that you purchase yourself and you will not be able to claim the VAT on them.
You will have to show the builder, plumber, electrician, etc. that you have obtained the correct consents and they will need to agree that the work is one of alteration, or if an apportionment is required, the proportion of the work that is an alteration.
If the building is going to be used for "relevant residential" or "relevant charitable" purposes you will have to give a certificate to that effect to the builder or other tradesmen.
If VAT is charged incorrectly you cannot claim it from HM Revenue & Customs.  You will have to ask your builder, or plumber etc. for a refund, which they may be reluctant to give.  So you must have all the information ready before you start the work.
More information on work to listed buildings is given in VAT Notice 708 Buildings and Construction available from the Revenue's website www.hmrc.gov.uk/thelibrary/vat/index.htm
Contact
Tel:    01823 664411
Mob: 0771 3574333